MILENA SCHILLING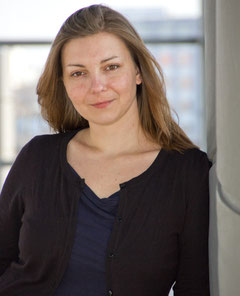 Milena was brought up bilingually as well, by a Croatian mother and a German father. With the help of her mother she began learning English at quite a young age and pretty soon she was able to amaze those around her with fanciful stories in three languages.
Her creative talent combined with her linguistic skills formed the cornerstones for her training to become a translator. Choosing FIM Language College in Munich for her studies proved to be an excellent decision and it was not a surprise that after her graduation Milena moved to the UK to do a Master's degree in translation which she enjoyed thoroughly.
Already during her training and studies Milena teamed up with Tobias to work on large-scale translation projects.
State-certified and Sworn Translator
Master of Arts (MA) Audiovisual Translation
Member of the BDUE 
English - German - English
Croatian/Bosnian/Serbian - German / English
Email: m.schilling@twosteptranslations.de
Tel.: +49 (0)1577 / 470 25 36
Milena's LinkedIn profile: