TOBIAS MORAWSKI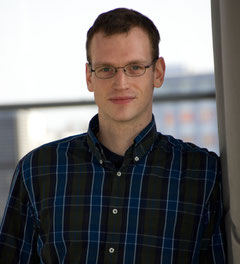 Tobias was brought up by an English mother and a German father. At the tender age of seven he began translating manuals from English into German off the cuff. It was quite clear where he would go from there.
So it didn't come as a surprise that Tobias would later study to become a translator and interpreter. After he had finished his undergraduate studies he decided to deepen his knowledge and do a Master's degree in England, which he completed with distinction a year later.
Over the course of his training and studies Tobias went through several internships and placements which put him in an excellent position to get his freelance career under way.
Tobias has now been successfully working as a full-time freelance translator since 2012.
Qualified Translator and State-certified Interpreter
Master of Arts (MA) Audiovisual Translation
Certified translator for the Berlin courts and notaries
Member of the BDUE
English - German - English
Email: t.morawski@twosteptranslations.de
Tel.: +49 (0)157 539 832 99
Tobias's LinkedIn profile: